Partners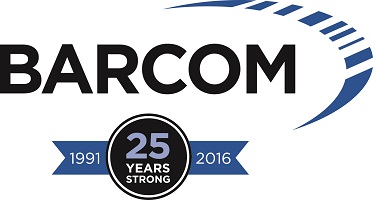 BARCOM is Lanham's hardware fulfillment partner for automated data collection equipment, handheld computers, scanners, printers, and scales.
BARCOM helps manufacturers and distributors using Lanham solutions maintain full control of their information by providing solutions for barcoding and data collection. Barcom's industry knowledge and experience benefit you by providing your Lanham ACE Warehousing implementation with the best complementary equipment and services available.
Equipment and services provided include: Portable RF Terminals, Vehicle Terminals, Bar Code Label Printers, Scanners, and RF Infrastructure.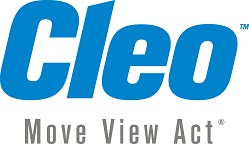 Cleo is Lanham's trusted EDI communications partner.
Cleo provides advanced software solutions to companies with enterprise-wide managed file transfer needs. This powerful, easy-to-use software helps clients secure, manage and consolidate their critical data exchanges. Cleo LexiCom® and Cleo VLTrader®, Cleo's proven secure file transfer solutions, help save money, optimize IT resources, consolidate communications, streamline workflows, and meet SLAs and regulatory mandates. Find out more at www.cleo.com.

Lanham Associates highly values the concepts and principles used to positively impact Inventory Management all over the world, provided by Effective Industry Management Expert, Jon Schreibfeder. AFP (Advanced Forecasting & Procurement) and Absolute Value, Lanham's forecasting and replenishment solutions, are built to these principles.
Effective Inventory Management, Inc. is dedicated to helping organizations provide outstanding customer service while maximizing the return on their inventory investment.
We are pleased to include Jon Schreibfeder in the curriculum of our annual Forecasting & Replenishment Users' Forum each year. He can be counted on to deliver new and interesting information for distributors and manufacturers at the meeting.

Lanham uses Endicia Label Server™ web service API's into E-Ship to access USPS shipping services, which must be purchased prior to shipping.
Endicia is the leading provider of innovative and intuitive shipping technologies and services. We deliver value by creating breakthrough shipping solutions that help global businesses, small and big, reach their customers. Endicia has printed over $12B in postage and is a trusted partner of the U.S. Postal Service®.

Lanham Associates provides the FedEx carrier manifest, built inside E-Ship, which delivers great efficiency by automatically closing packages as they are packed and shipped, making all of the needed information available from anywhere in your ERP system.
FedEx provides customers and businesses worldwide with a broad portfolio of transportation, e-commerce and business services. FedEx also offers integrated business applications through operating companies competing collectively and managed collaboratively, under the respected FedEx brand. FedEx inspires its more than 275,000 employees and contractors to remain positively focused on the highest ethical and professional standards and the needs of their customers and communities.

Lanham Associates is a Microsoft Gold-Certified ISV (Independent Software Vendor).
Microsoft is committed, long term, to the mission of helping customers realize their full potential. ISV solutions are essential to the Microsoft Dynamics strategy. Many customers choose a solution because of the value that an ISV has added to the Microsoft Dynamics product by developing software that fits specific industries or business needs.
Lanham provides the UPS Ready UPSlink manifest built inside E-Ship, delivering great efficiency by automatically closing packages as they are packed and shipped, and by making all of the needed information available from anywhere in the user's ERP system.
Founded in 1907 as a messenger company in the United States, UPS has grown into a multi-billion-dollar corporation by clearly focusing on the goal of enabling commerce around the globe. Today, UPS has become the world's largest package delivery company and a leading global provider of specialized transportation and logistics services.

Lanham also offers a USPS Carrier manifest for The US Post Office.
The US Post Office has the largest distribution system in the country, backed by increasingly sophisticated data systems—including the nation's physical address registry. Every day, millions of customers visit their local Post Office. USPS uses the power of information to enhance services, eliminate outdated processes, and speed decisions.